Welcome to the
Western NSW Primary Health Network
The Western NSW Primary Health Network (WNSW PHN) is one of 31 Primary Health Networks across Australia established by the Australian Government to support frontline health services. Our focus is to increase the efficiency and effectiveness of primary health care, ensuring people receive the right care in the right place at the right time. To achieve this, we work closely with general practice, other health care providers, Local Health Districts, hospitals and the broader community to align services with the health needs of the region.
Details of the WNSW PHN's Activity Work Plans, released on 15 August 2016, can be found on the About Us page.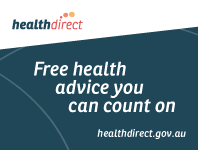 Where do we service?
Western NSW PHN covers both Far West and Western
NSW Local Health Districts.  Find out more about our region... 
Our Headquarters are based in Dubbo, NSW and we have offices in Bathurst, Broken Hill and in Orange. 
WNSW PHN currently has positions vacant. We have positions available for the roles of Stepped Care and Service Integration Officer and Practice Support Officer.
WNSW PHN recognises the importance of access to quality local CPD opportunities for primary health care professionals across our region.
Western NSW PHN (WPHN) recognises that a highly skilled, robust general practice workforce underpins the provision of quality primary health care services across our region.