Mental health is a significant issue for people living in Western NSW. There are a number of community-based mental health programs available as well as services provided by Far West and Western NSW Local Health Districts.
Western NSW PHN will continue to build on the work of existing mental health providers in the region to support increased involvement of carers and consumers in the development of its population health plan. This will be particularly important as recommendations from the National Mental Health Commission Review of Mental Health Services and the NSW Mental Health Commission's Strategic Plan are implemented.
National Approach to Mental Health
The Federal Government has released its response to the National Mental Health Commission's Review of Mental Health Programmes and Services: Contributing lives, thriving communities. The Government's response presents significant system reforms, designed to "reshape the delivery of primary mental health services towards a more modern, flexible model of care, rather than the current 'one-size-fits-all' approach."
The nine key action areas identified by the Government include:
Locally planned and commissioned mental health services through PHNs and a new flexible mental health and suicide prevention funding pool
A new, easy to access digital mental health gateway
A 'stepped care' model for primary mental health care
Joined up support for child mental health
An integrated and equitable approach to youth mental health
Integration of Aboriginal and Torres Strait Islander mental health and social and emotional wellbeing services
A renewed approach to suicide prevention
Improved services and coordination of care for people with severe and complex mental illness
Commonwealth maintained national leadership in mental health reform.
Arrangements will be phased in over three years from early 2016-17, with the Government announcing that PHNs will take on a much larger role in the commissioning (not delivery) of mental health services.
Western NSW PHN is committed to working with the Department to understand the details of the changes and will then be working with local service providers to determine the best way to move forward based on local circumstances. Patient wellbeing and service continuity will be paramount during this period.
WNSW PHN will also be working with our Clinical Councils, Community Councils and Aboriginal Health Council throughout the process.
For more information about the Government's announcement visit the Department of Health's website.
Stepped Care
Stepped care is defined as an evidence-based, staged system comprising a hierarchy of interventions, from the least to the most intensive to the individual's needs. Within a stepped care approach, an individual will be supported to transition up to higher intensity services or transition down to lower intensity services. 
A stepped care approach is aimed at preventing underservicing for people with higher levels of clinical need and over servicing for those with lower levels of need.
The aim is to identify any primary mental health care service gaps within a stepped care approach to primary mental health services.
Primary care programmes will be redesigned to reflect the different levels of care needed by consumers, moving from a 'one size fits all' approach to a system that optimally meets individual's needs.
WNSW PHN STEPPED CARE APPROACH FOR MENTAL HEALTH
Low Intensity Services
WNSW PHN have developed a directory of low intensity & digital mental health services that are available in our region. Low Intensity & Digital Mental Health Services provide individuals with easy access to information, improved communication and convenience in education. Digital technology is cost effective, efficient and productive in a person's health outcomes.
An individual is able to access supports that can be utilised before approaching their GP or health service. There is a whole range of online services and programs that an individual can access. 
Click here to download a copy of the Low Intensity Services Directory.
The Australian National University provides a fact sheet on where to go for E-Mental Health Resources, a guide for clinical practice and primary health care service providers. This resource has been developed in conjunction with eMHPrac support services for allied health and primary care nurses.  
Suicide Prevention
WNSW PHN recently conducted a tender process and commissioned both mainstream and indigenous suicide prevention activities within our region. Activities will be provided by:
WNSW PHN has been allocated funds to commission mainstream and indigenous suicide prevention initiatives around the region that reflect principals identified in the Black Dog Institute Systems "LifeSpan" approach to suicide prevention.
The development of a systems based regional approach to suicide prevention will occur within a Stepped Care framework.
The initiative objective is to provide people with access to effective high quality health care services in urban, regional, rural and remote locations across the WNSW PHN region.
Suicide Support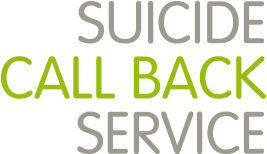 The Suicide Call Back Service is funded by the Australian Government which provides counselling to people at risk of suicide. People affected by suicide can contact this service on 1300 659 467 or visit www.suicidecallbackservice.org.au

Conversations Matter is a practical online resource to support safe and effective community discussions about suicide. Visit www.conversationsmatter.com.au
Providing information and tools to help you stay safe, look after yourself and others. Providing phone and online support, advice and action on 1300 224 636 or www.beyondblue.org.au
ATAPS - Psychological Services
Access to Allied Psychological Services (ATAPS) provides access to free psychological interventions in areas in which mental health care can be difficult to access. The referral pathway is through a General Practitioner who must complete a Mental Health Treatment Plan. The current ATAPS service is under review. We are looking forward to new changes coming in 2017-18.
Support Services 
Lifeline 13 11 14 (24-hour crisis hotline) 
Mental Health Nurse Incentive Program (MHNIP)
The Mental Health Nurse Incentive Program (MHNIP) program engages mental health nurses to work closely with general practitioners and psychiatrists to provide specialist mental health care and support for people with severe and persistent mental illness in the community. MHNIP is designed to assist people whose mental health condition is significantly impacting on their social, personal and work life.
As part of the resource allocation arrangements for mental health and drug and alcohol funding allocated to the WNSW PHN, a number of key activity hubs have been identified. Aligning with a number of other outreach and resource allocation arrangements, these hubs enable a regional focus for health service provision, promoting seamless care coordination.
The Western NSW PHN recently commissioned new MHNIP service providers for western NSW.
WNSW PHN also commissioned MHNIP service providers in the more densely populated areas in the east of the region (Bathurst, Orange, Cowra and Parkes). These MHNIPs will continue to work under the existing model until 30 June 2017.
Contact Us
Jim Herbert
Mental Health, Drug & Alcohol Manager
Phone: 02 6813 0943
Email: