Board Members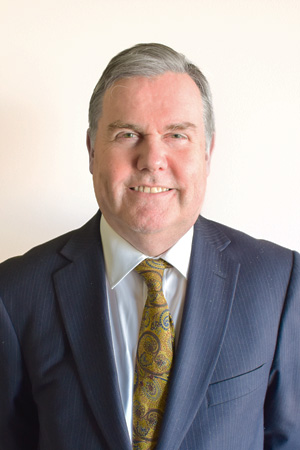 Dr Robin Williams
Chair
Dr Robin Williams is a General Practitioner and hospital Visiting Medical Officer at Molong and Yeoval. Having spent a year in Australia as a doctor at Dubbo Base Hospital in 1985/86, before returning to his home in Wales, life as a doctor in rural NSW beckoned and Dr Williams emigrated to Australia in 1997, settling as a General Practitioner in Gulgong. Dr Williams was Chairman of the Dubbo/Plains Division of General Practice from 2000 to 2016. He has also served as a Director and past Chair of the NSW Rural Doctors Network. Dr Williams was the Chair of the Western NSW Local Health District Board until his term finished at the end of 2016, and was also a member of the NSW Ministerial Advisory Committee on Rural Health. He has been a General Practitioner VMO at Molong Health Service and Yeoval UPA since 2007. Dr Williams is also currently a Clinical Lecturer, General Practice, School of Rural Health, University of Sydney, providing placements in General Practice for undergraduates, and a member of the Charles Sturt University Council.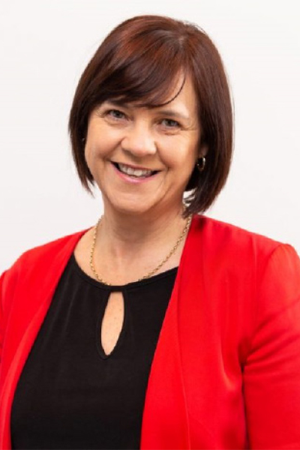 Ms Cathy Baynie
Deputy Chair/Director
Cathy has career long experience in the Health Industry, much of this being spent in Primary Health Care. Cathy is a Registered Nurse and Certified Practice Manager, having managed both general (multi-disciplinary) and specialist practices. Cathy is the Director of Health Programs, University of New England Partnerships. Other roles include accreditation surveyor and Practice Management Advisor to the NSW Australian Medical Association. Cathy consults Nationally to both General and Specialist Practices, is a Fellow of AAPM, and is immediate past National President.
Cathy is currently Executive Manager, Advocacy and Health Workforce, Australasian College of Dermatologists and as a member of the Department of Health Primary Health Reform Steering Group and the Practice Management Advisory Group, Cathy is a firm believer that Practice Managers are key in the development and delivery of strong systems of leadership and management enabling the delivery of quality care in the Australian Primary Health Sector.
Ms Melina Saunders
Director
Ms Melina Saunders is a proud Wiradjuri and Gunditjmara woman who is passionate about empowering Aboriginal people to build capacity in their own communities.  As a consultant at KPMG Ms Saunders specialises in providing core governance, operations and advisory services for Government projects working with Aboriginal organisations and draws on her extensive experience in facilitating workshops and stakeholder engagement to achieve this. Ms Saunders has spent her career working in Aboriginal organisations, such as the Australian Indigenous Mentoring Experience (AIME) and the Wirrpanda foundation, helping them to transform into strong and effective institutions to the benefit of the community. She is also a current member of the Netball Australia RAP working group.
Mr Shaun McDonagh
Director
Mr Shaun McDonagh has held Chief Executive Office and Executive Director roles with complex service organisations across Australia. His industry experience includes education, training, media, health, disability and community services, employment services, financial services, construction, and property development. Mr McDonagh possesses skills in marketing, communications, governance, media, business development, government, strategy, and analysis. He has experience with disability support and employment services through Executive roles at Endeavour Foundation and Non-Executive Director at Ostara Australia and Chair at WDEA Works Ltd. Mr McDonagh holds degrees in Business and Law, Master of Marketing Management, Master of Commercial Law and completed the Executive Development Program at Kellogg School of Management – Northwestern University. Fellow of the Australian Marketing Institute, Certified Practising Marketer, Golden Key International Honour Society and Graduate Member of the Australian Institute of Company Directors. Shaun has spent decades working with regional and urban communities to overcome situations of disadvantage. 
Dr Vlad Matic
Director
Dr Vlad Matic has over 30 years of clinical and management leadership expertise in shaping and transforming the delivery of healthcare. The founder and Lead Consultant of VM Health Solutions, Dr Vlad believes that the best strategy for health organisations and systems is to better leverage their existing capability to maximise patient safety, minimise clinical risk, meet quality standards, maximise revenues and enable sustainable improvements in health outcomes. Experienced and competent mentors, the VMHS team work collaboratively with all levels of a practice or service to effect sustainable improvements in quality and financial stability.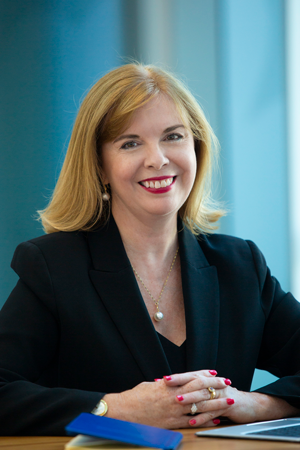 Ms Julie Toma
Director
Ms Julie Toma is passionate about making a difference to improving the health and wellbeing of people and has significant expertise in executive leadership and board roles in both the corporate and not-for-profit sectors, providing deep insights into strategy, the customer experience, communications, brand, and stakeholder engagement.
Julie has successfully leveraged the combined expertise of science and marketing in several large, global corporations including Sonic Clinical Services, Cochlear, Kimberly-Clark Healthcare and Becton Dickinson (BD).
Julie is currently the Executive Director - Marketing, Communications and Philanthropic Engagement for CatholicCare Sydney and holds Non-Executive Director roles for Combined Dispensaries Friendly Society, the Barbara May Foundation and Jannawi Connections. Previous board and committee roles include the Australian Dental Health Foundation; LiveBetter; the Asthma Foundation ACT; Australian Marketing Institute (AMI) Marketing Awards for Excellence Judge and prior AMI NSW State Committee Chair and is a current member of the Cancer Australia Research Grant Advisory Committee.
Member of the Governance Committee
Member of the Nominations and Remuneration Committee
Member of the Western Community Advisory Council
Mr Matthew Banning
Director
Matthew Banning has a proven record of positively impacting and influencing organisations and industry, delivering for customers, staff and stakeholders, while maintaining honesty, integrity and respect in looking after the wellbeing of the business and its people.
Matt has strong finance and operational management experience in the private health insurance (PHI) market and in diversified markets, including mining, education, and manufacturing industries with expertise in dealing with complex issues and managing key stakeholders, strategic business, and government relationships, as well as executing change management initiatives.
Ms Danielle Taylor
Director
A Speech Pathologist, Danielle's current work with Royal Far West includes leading quality improvement of clinical services being delivered to schools throughout rural and remote Australia. Her extensive experience includes working collaboratively with internal and external stakeholders to enhance the development of service delivery, indigenous health, and developing strategic decisions.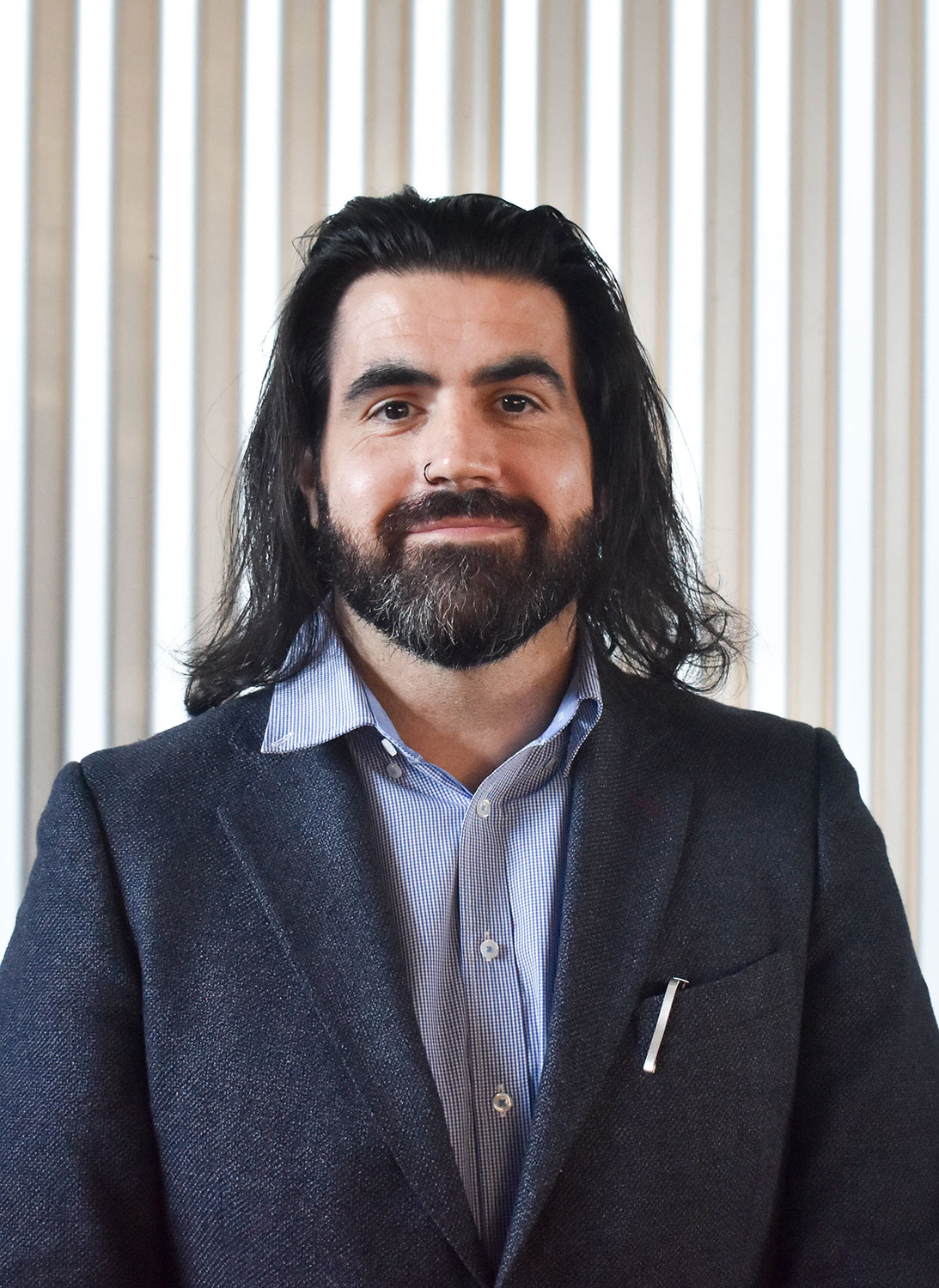 Mr Michael Newman
Director
Executive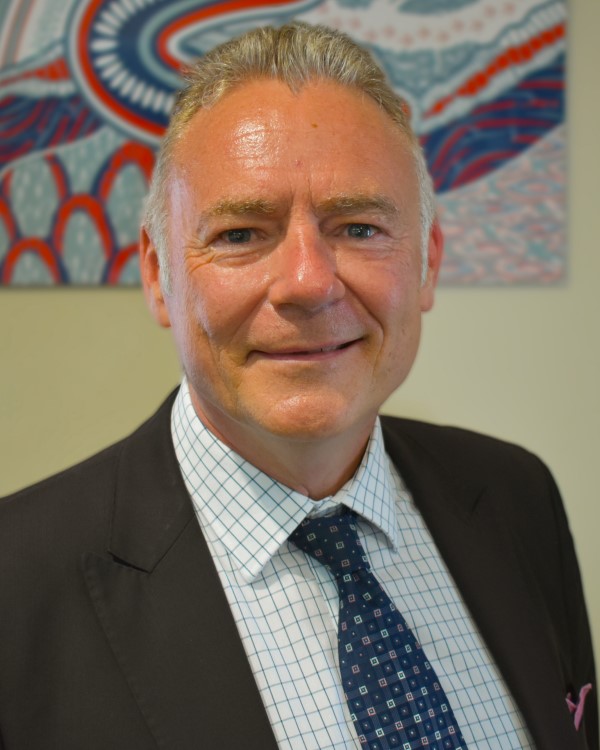 Andrew Coe
Chief Executive Officer
Andrew Coe has held various executive roles in healthcare across the UK, Australia, New Zealand and Qatar. Having operated in both private and public healthcare sectors, as well as for other PHNs, Andrew is a highly experienced change management and health systems professional. Andrew has extensive expertise in stakeholder management, quality improvement and outcomes-focused service delivery, and is dedicated to improving health outcomes for residents across our region.
For further information on our structure, the Organisational Chart is available upon request.